Nylon Drawstring Bag | Light Pink
Nylon School Drawstring Bag/Backpack Waterproof Sports Gym Sack Swim PE Kit Shoe Sports Bag Lightweight-Light Pink

· Premium School Drawstring Duffle Bag Sport Gym Swim PE Dance Shoe Backpack

· 100% Brand New and High Quality

· Classic drawstring backpack

· Reinforced corners with metal eyelets

· Strong nylon cord carry handles

· Size: 35cm x 40cm APPROX
Suitable for variety of uses Like Swimming, Gym, School PE, Books, shoes
Imprint Area:A4 paper size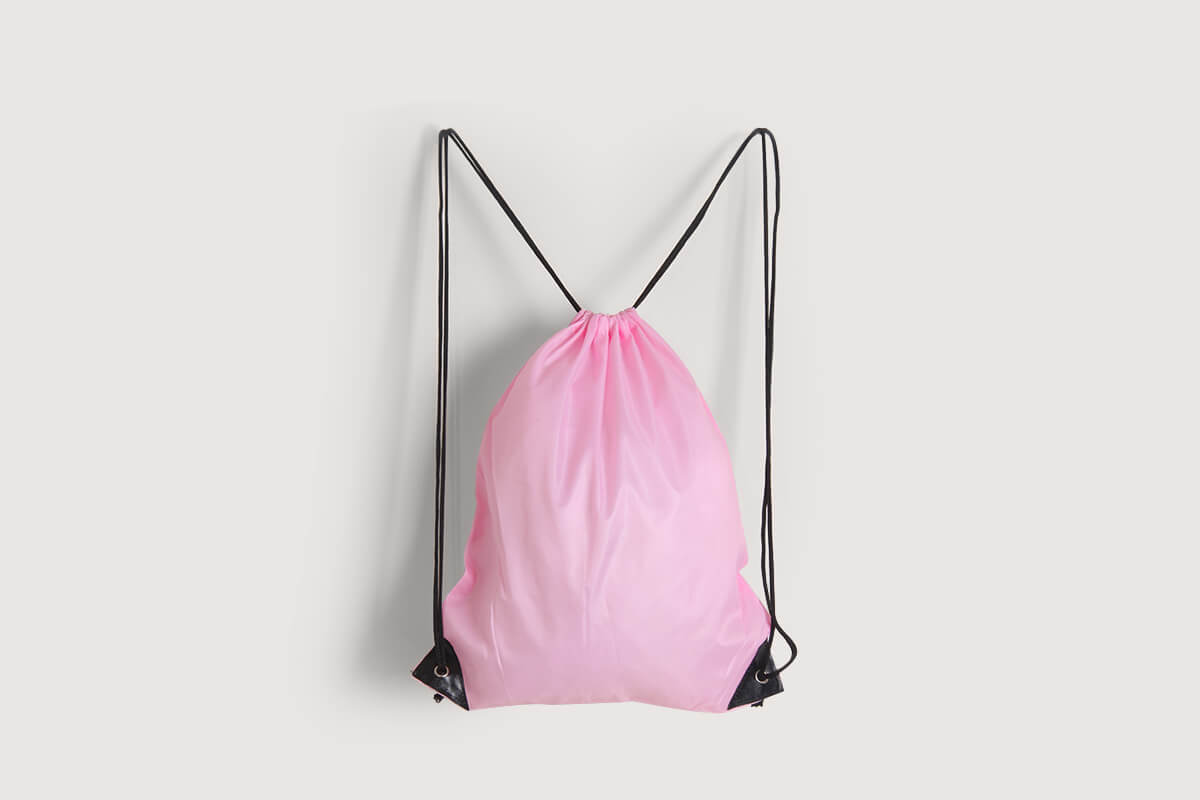 From low-cost lightweight backpacks to durable polyester rucksacks, we have plenty of ways to promote your brand, campaign or logo. Perfect for schools, colleges, universities and outdoor enthusiasts – we have a fantastic range of printed backpacks at our store.
All of our bags can be printed or branded with your logo or message. We offer fast turnaround, low minimum order quantities, a huge selection of colors and a range of materials from lightweight to durable nylon and polyester.
If your not sure what you want just let us know and we can design something for you.
Are you searching for some bags that can help you reduce your shoulder burden when you want to go for a short journey? Here are the bags that you want. It is not large nor too small, which can adequately hold your carry-on things like one toothbrush, one cup, and one or two spare set of clothes. Feature One-bag and draw string design makes you store things quickly and take them in and out easily. shoulder strap design can free up your hands and it is lightweight enough to make you feel relaxed. Different bright colors is exactly what you want to go for some exciting sports like gymnasium activities, yoga, climbing, camping, dancing and so on. No more worry about polluting your bag because this bag is easily washable, recyclable and durable. It is possible to be used for ages. As a portable casual bag, it is really high cost-performance and definitely would be you first choice. Perfect for people at any age and any use. You can use it as a casual carry-on bag for yourself, or as a gift to your friends or family. Children need it to store shoes clothes and participate in PE class. This nylon multipurpose bag great for kids, activities, sport, school, gift and more.